Israel News
All-Star "Jewish" Amar'e Stoudemire Headed for Jerusalem
Hidabroot
י״ז במרחשון ה׳תש״פ (15 בNovember 2019)
119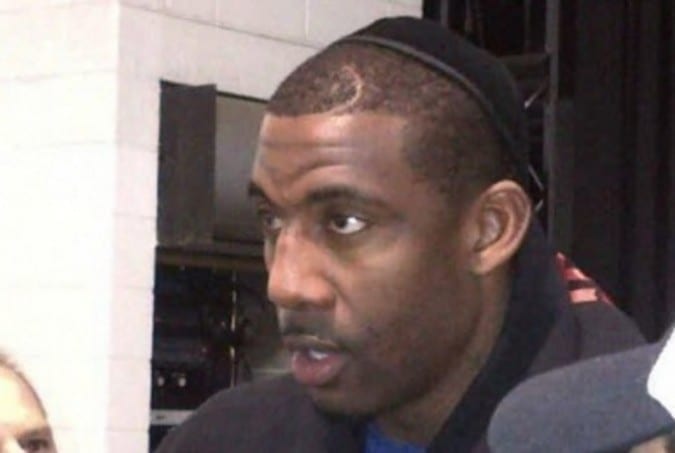 Amar'e Stoudemire, 33, a six-time 6-foot-10 NBA All-Star has retired from the NBA and signed a two-year deal with Hapoel Jerusalem, in which he has a small ownership stake since 2013. He had played 14 NBA seasons with the Knicks, Phoenix Suns, Dallas Mavericks and Miami Heat.
"This is a very emotional decision for me," Stoudemire said at a press conference in Madison Square Garden in New York. "At this moment I'm going to uproot my family. Now we will be moving to a different country where we have never lived before.
"It is also a spiritual journey for us," he added. "Playing for Jerusalem allows me to take care of my spiritual journey and continue my professional career."
In a letter published on The Players' Tribune, Stoudemire wrote, "The Scripture speaks about Jerusalem as a holy place, and I can feel that whenever I'm in the city. This is a chance for me to be a better husband and a better father, to help me lead my family into righteousness. The opportunity to play there, and grow as a player and person, is a blessing.
"As my father used to tell me, "The sky's the limit. Time to soar."
Stoudemire had a Jewish wedding with a tallis and kipa, enjoys Shabbos meals and occasionally wears a kipa. He is particular to eat kosher food and says, "I am not technically Jewish but it feels natural to me."
rate this article and help us promote it in google
get notified
about new content
RELATED ARTICLES
Must Read
articles you might have missed