Inspiring Jewish Women
Women to know: "I was just blown away by how special Israel is"
Hidabroot
י״ז במרחשון ה׳תש״פ (15 בNovember 2019)
112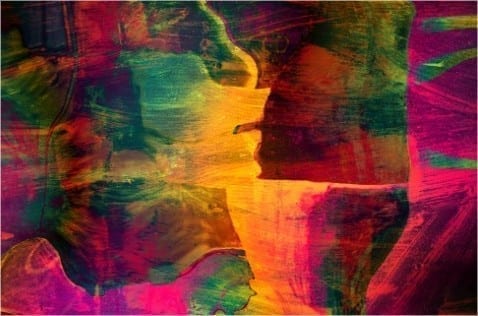 Ten years ago, while on a Birthright Israel Trip, I visited Sheva Chaya Servetter's art and glassblowing studio in Tzfas. Meeting Sheva Chaya and seeing her incredible work was an experience that stuck with me for years afterward, partly because I knew that this soft-spoken woman, with her swirling, hippie-gypsy scarves and tichels, had once upon a time been a secular Jew, just like me.
Hailing from Denver, Colorado, Sheva Chaya had no religious upbringing, nor did she consider herself much of a seeker. Her focus was mostly on academics—that is, until she turned 17, and went on a five-week teen tour to Israel. The experience, she says, was life-changing. "I was just blown away by how special Israel is, and how much is happening in this tiny little place. I just wanted to…get back as soon as I could." But first, there was college. Thanks to an art class she took in her final year of high school, Sheva Chaya decided to major in art and art history at Princeton University, where she developed her medium of painting and was introduced to glassblowing.
During her studies, she looked for a way to return to Israel. She was eventually accepted to a year-long Jerusalem Hasbara Fellowship with Aish HaTorah, where she got the basic essentials of Judaism. She was determined, after her year was up, to come back again. The final half of her junior year saw her living in the Rova in the old city, and studying at Hebrew University (after spending the first half in Paris).Finally, after returning home to graduate from Princeton, Sheva Chaya came back to Israel for good, though she didn't know it yet. "I didn't have a plan in any way," she confesses, but while learning at the Nishmat Midrasha in Jerusalem, Sheva Chaya met her husband, got married, and made aliyah. As Sheva Chaya grew in Yiddishkeit, her art, which had always been a means of personal expression, grew into a vehicle for spiritual expression.
Now, her paintings include portraits of rebbeim, images of nature, and more abstract depictions of Jewish concepts. Her glass creations are everything from Kiddush cups to menorahs to candlesticks, and even a chandelier of "fire," which, as she explains to visitors with little background in Judaism, can be compared to the Jewish sou A few years after their marriage, Sheva Chaya and her husband moved to Tzfas, Israel's mystical northern city that is home to some of the country's best artists. With hashgachah pratis, the Servetters found a one-of-a-kind house with an extra space that, with a little elbow grease, would become Sheva Chaya's studio and gallery. Since she has opened her doors, thousands of visitors have come from all over the world to view her paintings and to see her glassblowing demonstrations, which she infuses with Torah concepts like achdus and looking for the good in ourselves and in each other. Seeing Sheva Chaya in her studio, surrounded by her artwork and her admirers, in the center of Israel's most mystical city, it's obvious that there would be no place in the world better suited for her.
So I'm shocked when she tells me that this was never something she envisioned for herself. "I'm a shy person by nature," Sheva Chaya confesses. "I wanted to open a gallery, but I couldn't imagine such a thing…There's no way I ever could have dreamed of this setup. It's way beyond my dreams." And yet, she embraces the opportunity to meet with Jews from across the spectrum,and from all over the world. Despite their diverse backgrounds, Sheva Chaya sees a commonality in all of them: their Jewish souls. "People are very often brought to tears by the stories I tell them about where I came from and the stories behind the artwork…I see over and over again, no matter how far away [from Torah] people seem to be…that their soul is shining, and so wanting to have something to relate to in this world…It's kind of a holy chutzpah to put these ideas out, but to see these people…they hear it…Their soul is just there, waiting."
For this reason, Sheva Chaya sees her work as more than just pretty things to look at. "I have an opportunity, being an artist, to do something that could affect the world. Not only to beautify the world, or to make people inspired or happy, but to actually stand up for truth, you know, to say something…I feel like I have a calling to do that." At the same time, she has a deep humility about the role she's been called for. "From my perspective, it's an amazing experience. Who am I? Who am I to be giving over these things? I'm exactly like them…I'm just a simple person. But I found that just that willingness to try to connect,…a space has opened up for me, which I think is there for everyone, in Israel and in the Jewish people, where you can find your place." As an artist in demand, how does she work while mothering five children? ""I have no lack of ideas, thankfully. The only lack I have is time. It's a big juggling act. I can't say I sleep a lot." But having an artist as a mother has given her children an interesting perspective. "They all think what their mom does, that's what a mom is…so my kids think that moms are glassblowers."
 
get notified
about new content
RELATED ARTICLES
Must Read
articles you might have missed